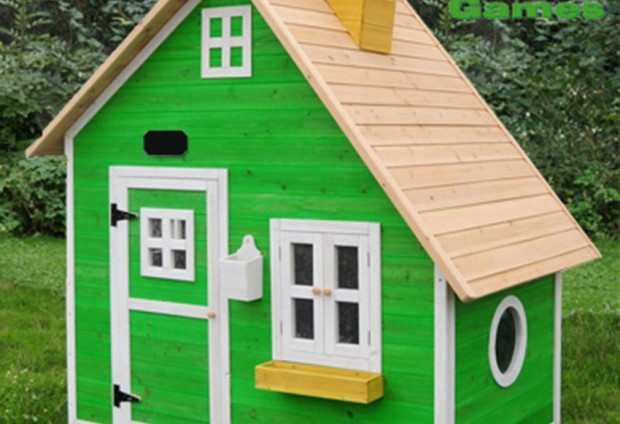 Whacky Mansion Playhouse
The fun brightly coloured Whacky Mansion offers an inspiring play space for children between 18months and 8 years.
The generous internal dimensions, painted chimney, pretty window boxes and post box all add to the play opportunities this playhouse inspires as well as the blackboard above the door which allows the house to be named.
One perspex glazed window opens in the front and another to the side. The round porthole window offers a view out of the other side.
Doors and windows open with knobs from the outside and close with magnetic catches, securing them from the wind, whilst allowing easy opening from the inside.
Side panels are interchangeable allowing you to choose which side the opening window faces. The door can also be hung to open either side.
This playhouse comes ready painted, so once erected it will look just like the images.
Overall Width: 187cm
Overall Depth: 120cm
Overall Height: 180cm
Internal Dimensions of House:
Width: 157cm
Depth: 94cm
Height: 176cm