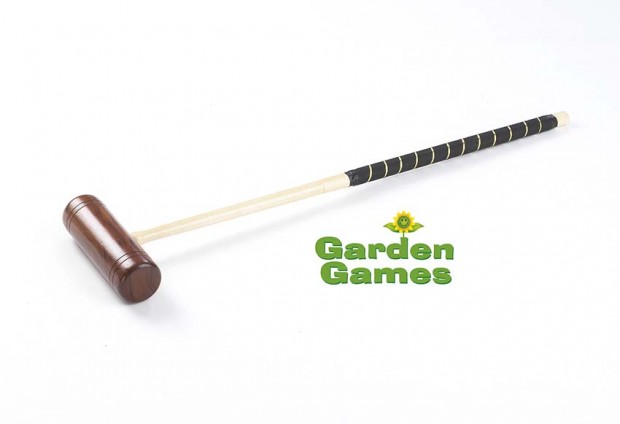 Townsend 34" Mallet
The Townsend set is the perfect full sized croquet set for the garden, however some people find the 38" mallets unweldy and hard to play with so we have introduced a new shorted mallet. This shorted mallet still has the same octagonal shaped solid Ash wood shaft which is designed to give strength and durability. The mallet also features a Rose Wood hand turned mallet head, the hard wood gives beauty and strength and has been shaped to reduce the risk of chipping that sharper edged mallets sometimes suffer from, making sure this mallet continues to look attractive and perform well game after game, season after season.
The handle has been carefully covered in leather binding. The leather provides an excellent finish to the mallet but,more than that gives the user comfort and grip.
The Townsend Croquet mallet is beautiful, hardwearing and a pleasure to use.
Each Townsend mallet measures 34 inches in length.