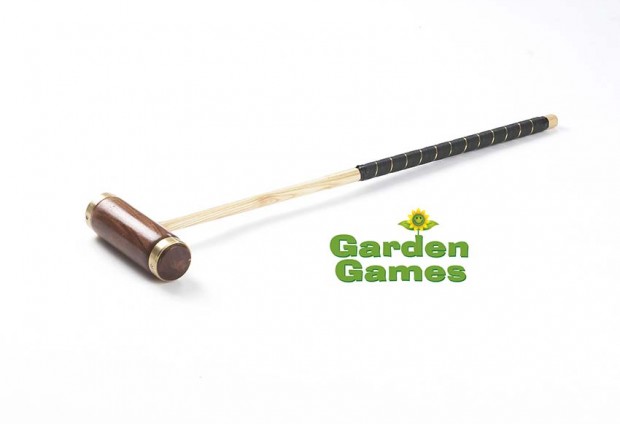 Hurlingham 34" Mallet
The Hurlingham Croquet set is a beautifully crafted full sized set but, smaller people may find a full sized mallet unweldy and hard to play with. With this in mind we have introduced this new shorter mallet. The mallets are made is just the same fashion with a beautiful finish.
Hurlingham shorter Mallest are available in single or sets of four. This beautiful croquet mallet is made to the highest standards.
The Mallets have a solid ash wood handle with a lovely rosewood brass banded mallet head. The mallet measures 34 inches long and the handle is bound in leather for an extra comfortable grip.
Each mallet weighs approx 2lbs 10oz