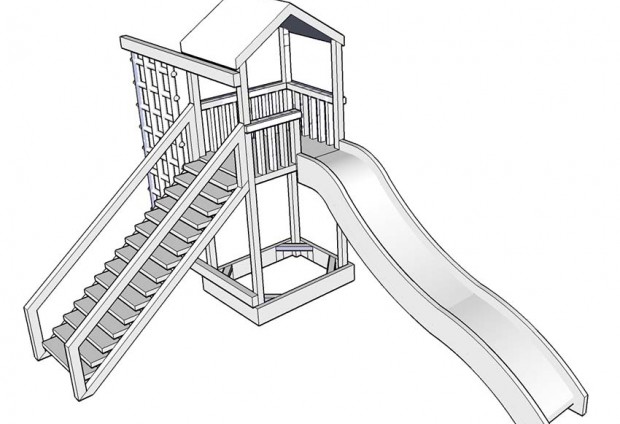 Monmouth without Swing Arm
The Monmouth Climbing Frame is perfect for families with younger and older children as the frame is suitable for littles ones whilst at the same time having enough challenges for the. This is a compact version for a smaller space as it has no swingarm.
The Platform can be accessed by rope commando style net or the sturdy wooden staircase which has been
designed with smaller less agile climbers in mind.
The base of the tower has been used to provide a 1.2m x 0.9m sandpit with seats that has plenty of room
for friends to join in the digging fun.
Includes:
* 90cm (3ft) x 120cm (4ft) wooden tower 3.1m high
* Wooden Roof
* 90cm (3ft) x 120cm (4ft) wooden platform 1.5m high
* Wooden climbing rungs
* Commando net
* 3m (10ft) green wavy slide
* Sandpit with four wooden seats
* Wooden staircase specially designed for little legs
Dimensions: 306 x 293 457 cm (H/D/L)