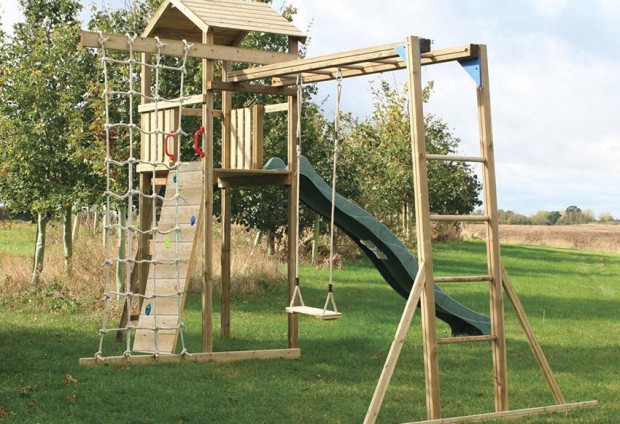 Monmouth Monkey
All the additions to our standard Monmouth climbing frame have been added to give challenges and fun.
This great compact frame features Monkey bars with rounded rungs for comfort and a pine wood swing for simply hanging around!
Access to the tower is via the ladder on one side, commando net, monkey bars or the rock climbing wall that features multi-coloured hard wearing poly-resin climbing stones. The 3m wavy green slide completes this fantastic addition to the Action Climbing Frames range.
Includes:
* 90cm (3ft) x 120cm (4ft) wooden tower 3.1m high
* Wooden Roof
* 90cm (3ft) x 120cm (4ft) wooden platform 1.5m high
* Wooden climbing rungs
* Commando Net
* Monmouth Rock Climbing Wall
* Monkey Bars
* Pine Wood Swing Seat
* 3m (10ft) green wavy slide
Dimensions: 306 x 483 x 523 cm (H/L/D)